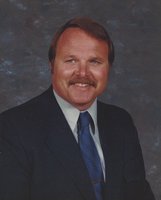 Michael R. Arlotto
Michael Rowland Arlotto, 78, of Simi Valley, California, passed away on March 28, 2018 at his Simi Valley residence.
The memorial service will be held at St. Peter Claver Church, Simi Valley on April 5 at 10:00 A.M. with Reverend Riz Carranza officiating. Interment will follow at Assumption Cemetery, Simi Valley. Rose Family Mortuary will be handling the funeral arrangements.
Micharl Rowland Arlotto was born in Los Angeles, California to Andrew and Marian Arlotto on April 27, 1939. He graduated from Notre Dame High School in 1957. He attended and played football for Pierce College and Cal Poly, San Luis Obispo. He went on to earn a degree of Bachelor of Arts and a California Teaching Credential from San Fernando Valley State College in 1965. Michael proudly served in the United States Marine Corps, honorably discharged in 1967. He worked as a physical education teacher of Nobel Middle School, Los Angeles Unified School District for thirty-five years. He had a passion for classic cars and military history, being well-versed in both areas. His wit and silly sense of humor will be greatly missed.
Michael is survived by his wife, Joan Arlotto of Simi Valley, daughters Michele Nelson and her husband, Tom of Simi Valley and Julie Ellis and her husband, Dustin of Simi Valley; son, Michael Arlotto of New York; grandchildren, Taylor and Thomas Nelson and Emily and Frances Ellis. He is also survived by his siblings, sister Ginny Davies and her husband, Greg Davies and their children, nephews Greg and Benhamin Davies; and niece, Lauren Dottore and their families; and his two brothers, Andy and William Arlotto and their families. He is preceded in death by his parents Andrew and Marian Arlotto.
At his core was a desire to pass on knowledge to others whether it was a student learning how to play sports, his children understanding the importance of work ethic and accountability, or a friend sharing the attributes of a vintage car. We keep these gifts and many more in the cherished memories of our husband, father, brother, uncle, teacher, and friend.
"To live in hearts we leave behind is not to die," Thomas Campbell.