---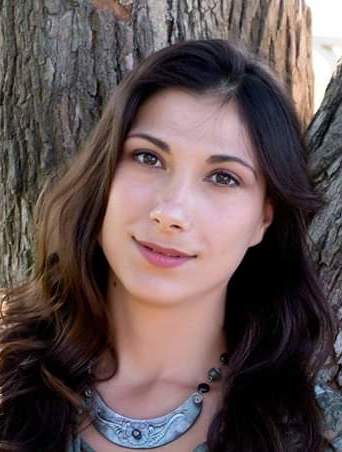 Obituary of Cheryl Lynn Nazworth
Cheryl Lynn Nazworth, 34, of Chula Vista, California, passed away on January 23 rd , 2019 in
Santa Monica, California.
Funeral Services will be held at The Foundry Community Church, located 120 N. Ash St. in
Escondido, California 92027, on Saturday, February 2 nd at 2:00 p.m with Pastor Robert Bleuer
officiating. A private cremation service will be held Monday, February 4th at Oakwood
Memorial Park and Cemetery, in Chatsworth, California. Rose Family Funeral Home of Simi
Valley will be handling the funeral arrangements.
Cheryl was born in Chula Vista to Lorraine Bleuer on July 8 th , 1984. She attended high school
at La Costa Canyon High School and graduated in 2002. Her spirit to serve others led her to
enlist with the United States Navy. Serving her country proudly from 2002 to 2007, Cheryl
completed two tours of duty in Crete, Greece and Naples, Italy. Upon her Honorable Discharge
from the U.S. Navy, her focus shifted to her education. She went on to earn an Associate of
Science Degree in Mortuary Science from Cypress College, followed by a Bachelor of Arts
Degree in Business Administration and Leadership from Concordia University.
Once again, Cheryl answered the call to serve others. Committed to helping families at a time
of great need, as a Trade Embalmer, she would travel across Los Angeles County, Ventura
County, over to San Bernardino County and through Riverside County. Cheryl devoted
precious time to perfecting the service of giving loved ones of the departed, a dignified and
beautiful moment to say a final goodbye. Cheryl provided this service to countless families
from 2011 until 2014, when she made the decision to establish her own Funeral Home. As her
own Funeral Director and Embalmer, Cheryl established Beacon Mortuary in 2014. Together
with her husband Lewis, she began the mission of giving families a guiding hand through the
entire process.
Cheryl is Survived by her Husband, Lewis Boole of Santa Monica, California, her Mother
Lorraine Warner, Sisters - Marie Bernardo and Renae Kempke, her Brother Tim Nazworth, and
Nephews - Christopher Sorrells, Micah Bernardo, and Travis Kempke
The family wishes to extend their gratitude to Rose Family Funeral Home of Simi Valley. You
accepted Cheryl and Lewis as family and they will feel forever, lovingly indebted.