---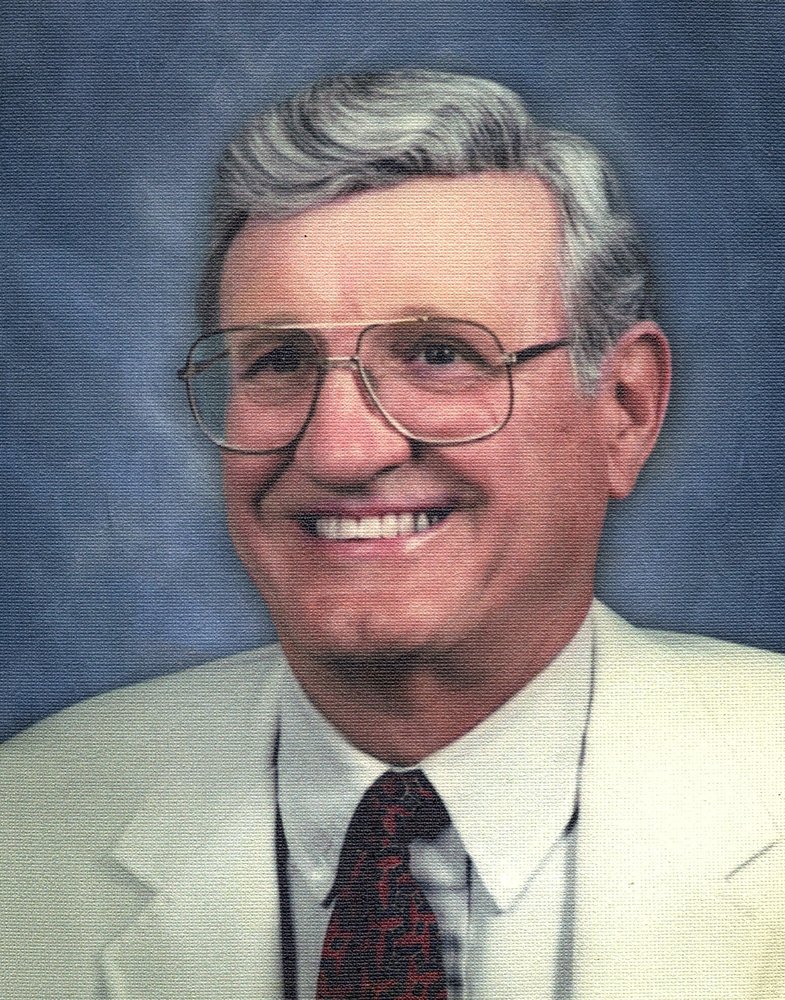 Share Your Memory of
Roger
Obituary of Roger Dale Hall
Roger Dale Hall was born on August 14, 1929 in Waterloo, Iowa to Maximillian and Martha (Bentroth) Hall. He was raised by his mother after the tragic death of his father in a car accident on New Years' Day 1930.
After moving to California, Roger graduated from Van Nuys High School in 1947. He served in the United States Air Force/California Air National Guard, followed by a Bachelor of Science from Pacific International, two Master's from UCLA. His career included a broad background in radar development management, research, systems and component design, especially in the area of microwave RF specialties associated with radar systems. Many of these systems aided the US military missile, guidance and defense systems, as well as the development of components used by NASA in the Apollo moon landing missions. His highly accomplished career included several engineering patents, the publication of professional papers in his field, leadership roles in engineering projects and some critical classified projects for US military operations.
Roger met his wife Sarah during their time working at Bendix Corporation in California. They were married on October 1, 1981. After Roger's retirement in 1991 they moved to Carson City, Nevada before relocating to Las Vegas in 1999.
Roger had many hobbies, interests and activities. He built furniture, painted and worked in stained glass. He was loved sports and enjoying coaching and attending his kids' and grandchildrens' games whenever he could. He worked with the Sertoma Club, a civic organization focused on improving community health.
At Mountain View Lutheran Church in Las Vegas, Roger served on the Board of Properties. He played a central role in the building of the sanctuary and designed the stained glass and altar. He attended First Lutheran in Van Nuys, California, in the 1950's with many extended family members during the tenure of Pastors Mueller and Klenk. He loved Bible study, his drive for understanding making him famous in those studies for asking deep questions. His faith in Jesus Christ as the way, truth and life was a central passion in his life.
Roger died at the age of 90 on Tuesday, September 24, 2019 from complications related to a stroke. He is survived by his wife, Sarah Hall, his brother Eugene (Donna) Hall, daughter Susan Hall, son Jeffery (Sari) Hall and by stepsons, Kit and Eric Lau; grandchildren David (Fenty) Hall, Alex (Kalina) Hall, Shelby Hall, Kyle (Alana) Lau-Culkin, Parker Lau, Bryson Lau, Jarred Lau, Hannah Lau-Zarley, Keith Lau and six great grandchildren.
He is preceded in death by his parents Max and Martha Hall, his step-father, Ira Kenson, his brother Marvin (Marilyn) Hall, and daughter-in-law Debbie Lau.
Funeral Service
1:00 pm - 2:00 pm
Friday, October 4, 2019
Rose Family Funeral Home Chapel
4444 Cochran Street
Simi Valley, California, United States
805-581-3800
Graveside Committal
2:00 pm - 2:30 pm
Friday, October 4, 2019
Oakwood Memorial Park
22601 Lassen Street
Chatsworth, California, United States