---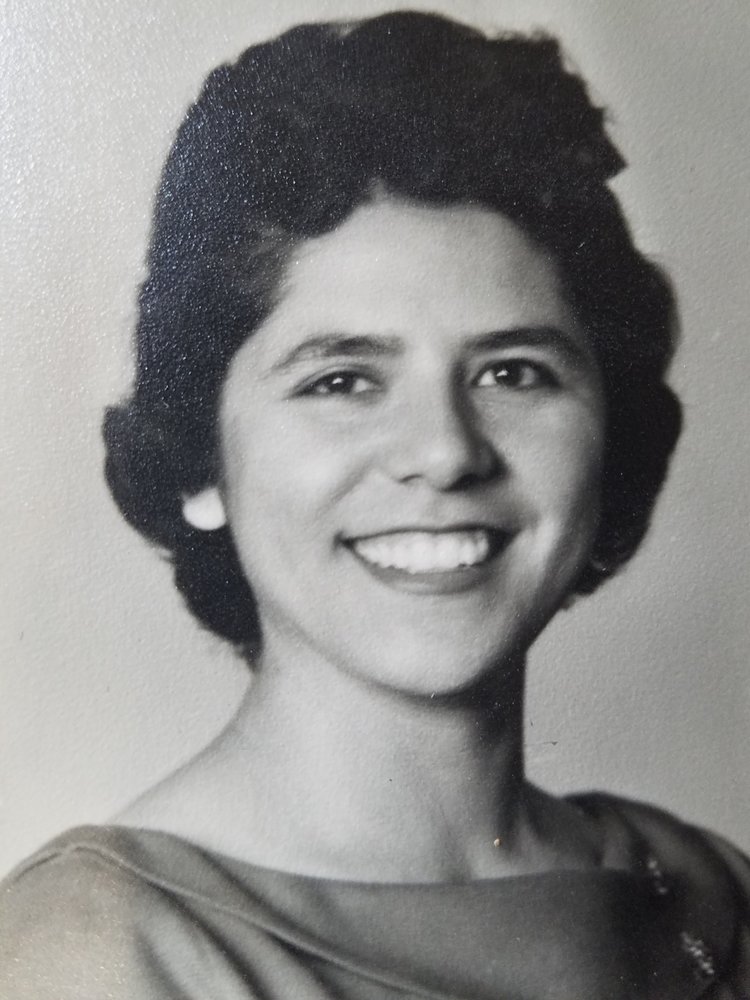 Obituary of Delia P. Skeels
Delia Peña ("Dee") Skeels, 82, of Thousand Oaks, California, joined The Celestial Chorale on Monday, May 11, 2020. She passed peacefully in her home, surrounded by her three boys, following a valiant battle with pancreatic cancer. The family will hold a private burial service at Bardsdale Cemetery in Fillmore, on Saturday, June 6, 2020, at 2:00 p.m., to be officiated by Pastor John Burnett. A memorial service is being planned for later in the year. This notice will be updated at https://rosefamilyfuneralhome.com/tribute/all-services/index.html when additional information is available. Dee was born in Fiero, New Mexico, to Adolfo Peña and Elena Jimenez Peña, on March 20, 1938. She lived there until moving to El Paso, Texas, at age 8. She attended Ysleta (TX) High School and graduated Valedictorian in 1956. She attended Texas Western College (now UTEP) for one year, before enrolling at Asbury College in Wilmore, Kentucky, where she studied piano and met her beloved husband of 49 years, Wilbur. She earned a bachelor's degree in Music and Elementary Education from Asbury College in 1961 and later earned a master's degree in Bilingual Education from California State University, Northridge in 1983. Dee married Wilbur in 1962. Together, they enjoyed a 50-year journey of family, faith, ministry, music, and education. Dee served over 40 years as a full-time Kindergarten teacher in Raumati Beach, New Zealand, and in Somis and Oxnard, California, and worked as a substitute teacher during her retirement. Her musical talents included piano, handbells, and voice. She loved to travel with Wilbur. They traveled all across the USA, visiting dozens of ballparks and ultimately visiting more than two dozen countries. They attended hundreds of their sons' baseball games, where Dee could be found keeping detailed box scores during the action and knitting in between innings. They particularly loved visiting their grandchildren in San Diego and Ft. Worth. Their involvement in the Los Robles Master Chorale allowed her to sing in many of Europe's most beautiful cathedrals, alongside many of her closest friends. Even after Wilbur's passing in 2011, she continued to enjoy travelling with dear friends like Barbara Magnuson, and attending concerts with fellow music lovers like Betty Stemen and Tomiko Taylor. She supported the Ojai Valley Family Shelter, various local churches, and classical music in and around the Conejo Valley. She loved playing handbells at Bardsdale Methodist Church, volunteering at UMC Westlake Village for their annual Pizazz Music Camp, and attending performances of sacred music at Oak Park's Church of the Epiphany, and she was grateful for the caring pastoral staff at Westminster Presbyterian Church. In death, as in life, she modeled kindness, gentleness, grace, and dignity. She was a saint, and the family is comforted knowing that she is at peace – in her Father's house. "Precious in the sight of the Lord is the death of his saints." Psalm 116:15. Dee is survived by her beloved sons Andy, Mark, and David and by David's wife, Megan Flowers Skeels, for whom she had great affection. Oma, as she was lovingly known by her grandkids, is survived by six beautiful grandchildren that she considered to be her pride and joy: Mark's children Hannah (18), Rhett (16), and Macy (14); and David's children Henry Mack (15), Scarlett (12), and Mason Wilbur (6). Dee will be missed by surviving family members in the area: brother Eddie Diaz, niece Sharon Diaz; sister-in-law Ramona Peña; sister Celia Reyes, niece Yolanda Mastracco, Paul Mastracco, and their son Jaime Mastracco, niece Diana Reyes and her son Christopher Miller, nephew Steve Reyes and wife Diane, niece Anna Maria Blossom and husband Roy and their son Matt; nephew Junior Peña, niece Estella Saputo and husband Joe. She is also survived by many beloved family members from Wilbur's side of the family, most of whom are in New Zealand, Australia, and Canada: Wilbur's sister Daphne Hornblow and husband Andrew, niece Linda Gage and husband Jeff, nephews Mike and Douglas Hornblow; Wilbur's sister Allison Sunderland and husband Craig, niece Andrea Bolten and husband Fritz, nephew Steve Sunderland and wife Linda, niece Rebecca Sunderland; Wilbur's brother Gilmore Skeels, nephew Kelly Skeels and wife Monica, nephew Todd Skeels and wife Nancy, nephew Jonathan Skeels, niece Jodi Mosogau and husband Some; Wilbur's sister Rosemary Mock and husband Gordon, nephew Paul Mock and wife Anne, nephew Andrew Mock and wife Seerung, niece Rachel Neumann and husband Wade. Dee was preceded in death by her parents Adolfo and Elena Peña, her father-in-law Arthur Lennard Skeels, mother-in-law Leida Hammer Skeels, husband Wilbur, sister-in-law Iris Diaz, nephew Mark Diaz, brother Alfredo Peña, brother-in-law Leo Reyes, Diana Reyes' husband Daniel Miller, brother Alfonso Peña and his wife Anita, and sister-in-law Elizabeth Skeels. The family wishes to extend its gratitude to the Reyes Family and the Gage Family for their extraordinary kindness during Dee's last months, and to Dee's many special friends who visited and cared for her during that time, including Nancy LaSota and Kerrie Sadler. In lieu of flowers, the family suggests a donation to her alma mater, Asbury University, One Macklem Drive, Wilmore, Kentucky 40390, where a memorial fund has been established in her name to help a piano major in the Music Department. Online giving is available at www.asbury.edu/giving, by checking the box "I would like to make my gift as a tribute" and then indicating "Delia Skeels" as the Honoree.
Share Your Memory of
Delia
who we are

Rose Family Funeral Home is a family owned and operated business. With kind, caring and capable staff, we take pride in the way we interact with our families and their loved ones. Know that with Rose Family Funeral Home, you'll be treated just like family.
recent news

Rose Family Funeral Home was recently featured for supplying the community with Free Little Libraries. Click here for more information.