---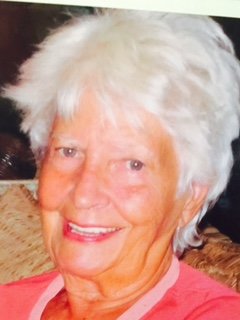 Obituary of Sally Skaggs
In Loving Memory of a Life Well Lived
Our mother Sally Julia Skaggs left this earth peacefully at her home surrounded by her family on July 11, 2017 at 8:38am. She was 90 years young.
Services will be held Thursday, July 20, 2017 at 11:00am located at the Rose Family Funeral Home @ 4444 Cochran Street, Simi Valley, CA 93063. Reception immediately following.
Our mother, Sally Julia Fichera Skaggs was born February 25, 1927 in Brooklyn, New York to two Italian immigrant parents, Guiseppe Fichera and Maria Caruso Fichera. She had three siblings, a sister Nancy, two brother Joseph and Augustino. Sally attended school in Brooklyn at PS94 then shortly after went to work for a bank James P. O'Donnel in Manhattan as a full time receptionist. It was there she met our father, Everett Durwood Skaggs, was married shortly after and had four beautiful children.
Sally was a devoted mother and she is survived by her four children, Steven Michael Skaggs, David Eugene Skaggs, Philip Joseph Skaggs, her daughter Mary Ellen Skaggs Darling and her five grandchildren, Nikki Christine Ricardez, Tristan Keith Darling, Tanner Edward Darling, Christopher Ray Ritter, Cody Garrett Ritter, and a great granddaughter Eva Rose Ricardez.
Our mother was such a lover of life. She was completely dedicated to our family. She loved to sing, wanted to be a singer but was unable to overcome her shyness. Yet she sang for her family, which brought pure joy to those around her. Mom was our rock. She would often say, "do the right thing it pays off in the end", words we live by to this day. People loved her everywhere we went. She was truly a bright light in this world. She was loved by so many and that gives our family great comfort.
Rest in peace our beautiful angel. We will love you forever. God Bless you Mom. Forever and Always,
Your Loving Family