---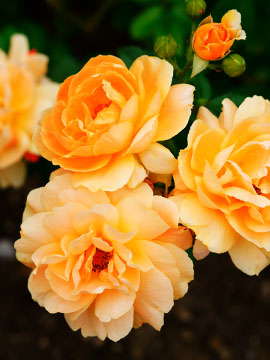 In Memory of
Billy Dean Gastineau
1940 - 2017
Obituary of Billy Gastineau
Bill Gastineau was born on March 5th, 1940 in Braymar, Missouri. He passed away on October 7th, 2017 in Simi Valley, California.
Although Bill came from modest means and had a limited college education, he never let that stop him from reaching his goals. By using his intelligence and natural ability, he became an executive at one of the largest banks in the Country. He was a tireless worker, taught his children the benefits of hard work and made his family proud.
Bill came to California at a young age with basically nothing. He landed a job as a bank teller and was immediately recognized as a high performer. After receiving a top score on a management aptitude test, Bill was well on his way to becoming an executive at the bank. However, he never considered the opportunity to become a bank executive the best thing about his teller job. He always thought the chance to meet his true love Rosalie, his wife of 55 years, as the best thing about taking that teller job.
Bill was a great father, teaching his children about modesty while achieving success. The more successful he became the more he reinforced the value of modesty. Maybe it was because of his humble upbringing but it was not missed on us. We still try to show that modesty every single day.
He was very supportive of his family. He helped Rosalie achieve her passion of owning her own dance studio. He took in his mother-in-law as a member of the household and treated her like she was his own mother. He always made his children feel like they could take risks because they had a place to go when things went bad. He was also supportive and kind to those well beyond his own family. He was always there for those in need. If someone needed a loan, he was there. If someone needed him to work because they were on hard times, he was there.
Bill enjoyed joking, cooking, family gatherings, computer programming and loved supporting those he loved, especially his grandchildren. In his younger days, Bill enjoyed beer and home improvement.
Bill is survived by his wife Rosalie and his two children, Mark and Elizabeth. He will be fondly remembered by his four grandchildren: Shane, James, Mark and Chloe. Bill is also survived by his sister Sue and brother Steve. He was predeceased by his parents, Lee and Maxine and brothers Donald, Arnold Eugene and Clyde.
who we are

Rose Family Funeral Home is a family owned and operated business. With kind, caring and capable staff, we take pride in the way we interact with our families and their loved ones. Know that with Rose Family Funeral Home, you'll be treated just like family.
recent news

We are excited to announce that we launched our new website in June 2014.