---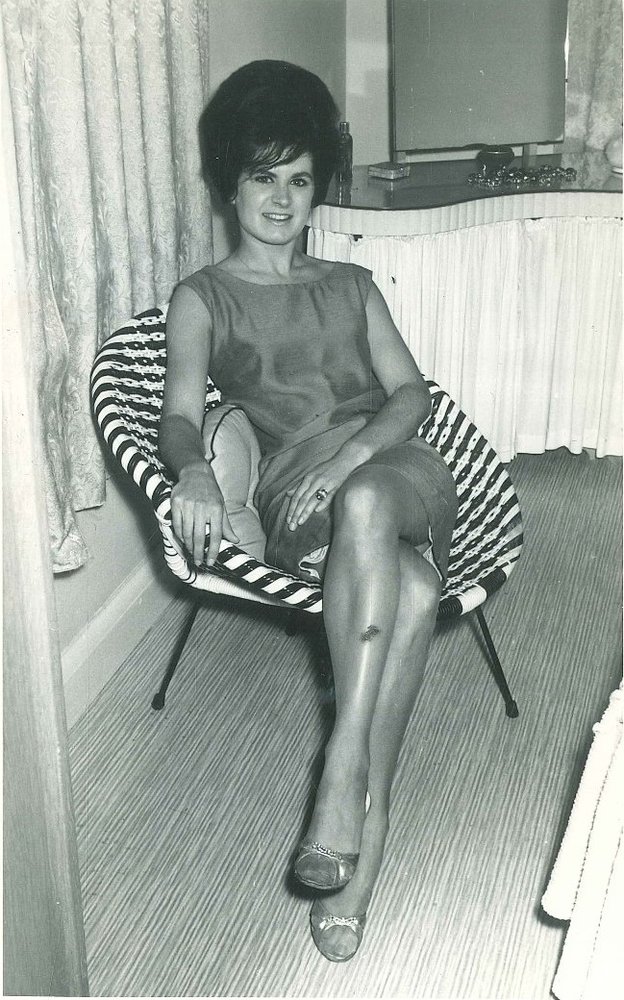 In Memory of
Kathleen Bandini-Standlee
1939 - 2018
Obituary of Kathleen Bandini-Standlee
Kathy Bandini
Kathy (Kathleen) Bandini passed away on May 7th, 2018 after a long battle with Alzheimer's Disease, in Woodland Hills, California with her daughter, Chiara at her bedside. She was 78 years old.
Kathy was born on November 18th 1939 in Jersey, Channel Islands (Great Britain) to her parents, John Joseph and Catherine (Watson) Wheeler, but was evacuated to Yorkshire, England in 1940 with her family (mother and brother, Terry) before the German occupation during World War II. She returned to her birthplace, the island of Jersey, at the end of the war.
She attended school and Catholic church on the island and was an active member of the swimming and gymnastic clubs there. She later attended college in England and returned to her family in Jersey. She had two brothers, Terrence James and John Gerald Patrick.
Both of her daughters, Venetia Jayne and Chiara Teresa Bandini were born on the island and raised there. Kathy enjoyed her many travels and lived in multiple countries including England, France and Italy before immigrating to Los Angeles in 1982 with Chiara to start a new beginning. She was always full of life, ready for a new adventure and having a great time wherever she was.
Kathy started her career in International Banking and continued her experience in banking (savings & loans) when she arrived in the U.S. until she retired in 1998.
During retirement, she enjoyed gardening, arts and crafts, travelling, socializing with friends and playing bingo. Her greatest joy in this world was witnessing the births of her 3 grandchildren (Vincente Harout, Sofia Bella and Luca Patrick). Although she was slowly fading and the light was starting to dim, she very much enjoyed visits with her grandchildren which brought her such joy, pride and a huge smile upon her face.
She is already sadly missed as a mother (Mum), grandmother (Grandma Kathy), as well as much-loved sister, aunt and dear friend.
Kathy was preceded in death by her parents and she is survived by her daughters Venetia and Chiara, brothers Terry (Nancy) and John (Jane) Wheeler, and her nieces Maya, Aysha, Sineadh and nephew Dominic, and grandchildren Vincente, Sofia and Luca.
For flowers, please contact: Mr. B's Flowers (Winnetka, CA) at 818-993-1234
Viewing and Services for Kathy will be held at 1PM Wednesday May 30th at Oakwood Memorial Park 22601 Lassen St. Chatsworth, CA 91311
The burial portion of services will take place at 10AM Thursday May 31st at Oakwood Memorial Park 22601 Lassen St. Chatsworth, CA 91311
Share Your Memory of
Kathleen
who we are

Rose Family Funeral Home is a family owned and operated business. With kind, caring and capable staff, we take pride in the way we interact with our families and their loved ones. Know that with Rose Family Funeral Home, you'll be treated just like family.
recent news

We are excited to announce that we launched our new website in June 2014.